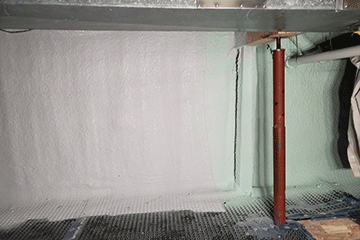 FIREPROOFING AND PAINTING
Fireproofing may be required in some spray foam applications and we provide thermal barrier painting to satisfy building code requirements. We can also provide interior and exterior painting services.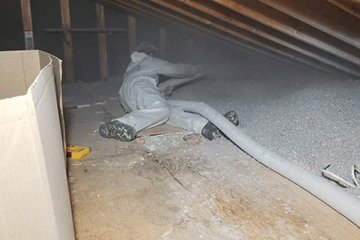 BLOWN-IN INSULATION
A quick and simple solution that will reduce energy costs and ensure year-round comfort. Our blown-in insulation products create a "thermal seal" that significantly improves your home's heat retention and energy efficiency.
Find out more about our products...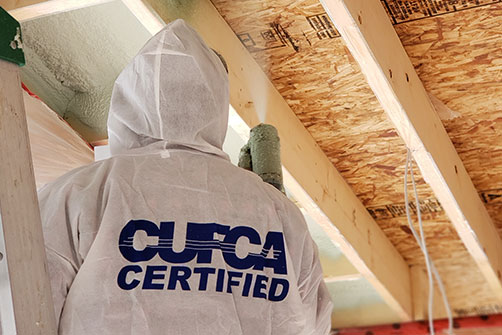 SPRAY FOAM
Spray Foam Insulation is an energy-efficient and affordable option for new builds and renovations. Using the right spray foam is integral to the work we do everyday, so we use industry-leading, eco-friendly products that cater to our client's needs and priorities. The proper application of spray foam protects your house from water, moisture and radon gas, and Spray Foam Insulation has the highest R-Value per inch of application compared to fibreglass and blown-in cellulose.
Find out more about our products…
THERMAL IMAGING
As a part of our thorough examination of your home, we will use thermal imaging to reveal areas that are prone to thermal bridges: areas that are likely to be less insulated than others. This technology allows us to customize solutions for homeowners, protecting against problem areas of heat escape, mold and inefficiency.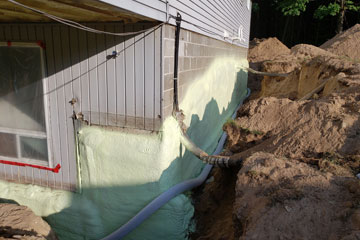 EXCAVATION
To guarantee a thorough insulation service, we provide excavation services to insulate your home from the outside and ensure proper drainage systems have been installed.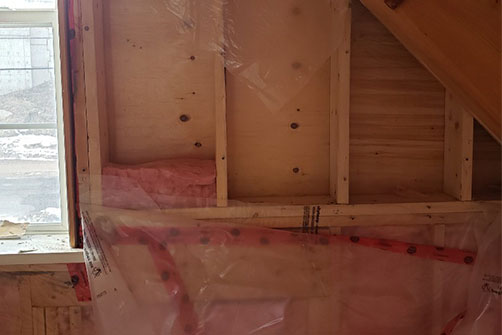 REMOVALS & RETROFITS
Every home is different, which is why our line of work requires modern and customized solutions. We approach each home with an open-mind and support our customers with the innovative services they need.
About Us
Muskoka Spray Foam Insulation is committed to providing outstanding customer service and making use of superior products at competitive rates. We've become known for our personalized and professional approach. Our CUFCA Certified, fully-Insured Insulation Contractors work closely with clients to understand their needs and provide multiple solutions when quoting projects. Muskoka Spray Foam Insulation was founded in 2017.
Why Choose Muskoka Spray Foam Insulation?
We always follow the highest installation safety standards

Experienced in residential and commercial projects

We are highly regarded by homeowners, inspectors and builders

We specialize in high-efficiency spray-foam and cellulose products
We are proud to announce our partnership with Home Depot and Finance It. For a chance to review monthly payment options, click here.